Accelerate innovation through co-creation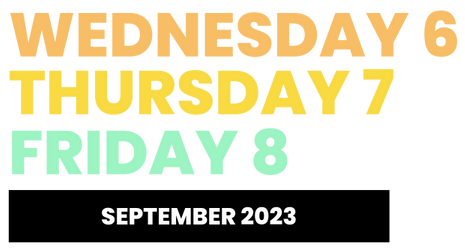 The National Open Innovation Camp 2023 is organised by the City of Winterthur in collaboration with the Energy Living Lab Association, the Innovation Booster Swiss Smart Cities, the Innovation Booster Applied Circular Sustainability, the Innovation Booster Energy Lab, the Innovation Booster Swiss Food Research, the ZHAW and the SWEET Lantern.
The goal of the event is to gather innovation actors, companies, researchers and citizens active in the field of the Energy Transition supported by Living Labs to exchange best practices, knowledge and tools. Synergies will be generated at the crossroads of key thematic such as Decarbonisation, Smart City, and Applied Circular Sustainability…
September 6Th 
This day will be dedicated to Innovation with hands on activities in open innovation followed by a networking dinner during the evening.
September 7th
This day will focus on Networking with interactive sessions and get together activities to generate collaboration opportunities among the communities.
September 8th
This day day will be devoted to Research with specific activities to exchange with the research community of the SWEET Lantern.
The event will take place in Winterthur, at ZHAW (Zurich University of Applied Sciences).