Join Us at the National Open Innovation Camp 2023!
Discover innovation, collaboration, and a brighter future at the National Open Innovation Camp! The goal of the event is to gather innovation actors, companies, researchers and start-ups active in the field of the Energy Transition supported by Innovation Boosters to exchange best practices, knowledge and tools. Synergies will be generated at the crossroads of key thematics such as Decarbonisation, Smart City, and Applied Circular Sustainability.
Innovation
Engage with groundbreaking pitches from Innovation Teams, explore a Marketplace brimming with funding opportunities, and connect over a networking dinner.
Networking
Immerse yourself in interactive sessions and collaborative activities, fostering connections among diverse communities.
Research
Dive into dedicated activities, sharing insights with the SWEET Lantern research community.
Download programme here: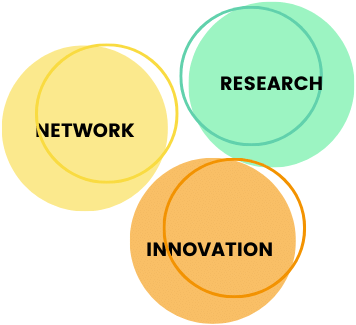 September 6th - Innovation
Welcome to an immersive experience at the National Open Innovation Camp 2023
Gain insights from Inspirational Talks that kindle fresh perspectives and inspire innovative thinking

Be captivated by the Innovation Teams' pitches, where radical ideas take center stage, showcasing innovation at its finest

Choose between Parallel Workshops: Enhance your skills in the Capacity Building Workshop or take action in the Problem Analysis Workshop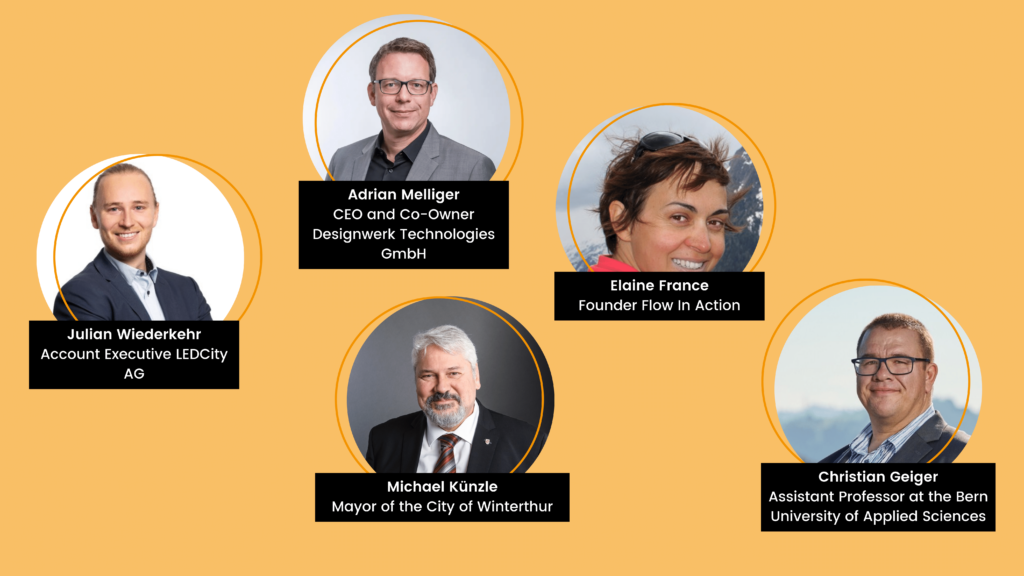 September 7th - Networking
As networking takes center stage, join us in sculpting a future of collaborative excellence.
Kickstart your day with an insightful Introduction Speech and a dive into the impactful Use case WinLab
Respond to the Call to Action by SNoLL (Swiss Network of Living Labs) embracing the power of collective engagement

In the Games Festival, multiple stands will be set up to showcase

games in the field of energy transition

Engage in a thought-provoking Debate on Socio-technical Innovation
Get to know other like minded people in the field of Innovation and Research in a dynamic networking session
At the heart of the day lies the NOIC Innovation Forum (IF.08 Part 2 Radical Innovation for circular economy in cities and communities)
Day Three is dedicated to research, spotlighting the transformative SWEET Lantern project.
Start with a coffee and Workpackage Leaders Meeting
Dive into an interactive session on Research and Publication
Engage in Consensus on Methods & Tools via a Focus Group, defining pathways forward
Experience SWEET Lantern in action through a Living Lab activity
Explore sustainable mobility with Use cases from SFOE
Finish the day with a site visit to WinLab
All guests are cordially invited to gather at the Theater at 8AM for coffee. Following this, participants of the National Open Innovation Camp will be escorted to building SM Gebäude Mäander Trakt C, where the National Open Innovation Camp will be held on the second floor.
Please note that these details do not apply to guests attending the National Open Innovation Camp on September 8th. The event will start at 9:00 on the 1st floor of building SM Gebäude Mäander Trakt C.
The National Open Innovation Camp 2023 is organised by the City of Winterthur in collaboration with the Energy Living Lab Association, the Innovation Booster Swiss Smart Cities, the Innovation Booster Applied Circular Sustainability, the Innovation Booster Energy Lab, the Innovation Booster Swiss Food Ecosystems, the ZHAW and the SWEET Lantern.