A space at the service of the technological, digital and ecological transition.
The Fabulle offers a space for the development and testing of innovative ideas.  It aims to stimulate cooperation and interdisciplinary interactions. It is a place that encourages participation, questioning and inspires to take action.  It provides digital machines and initiates users to their operation, in complete safety. It serves active and alternative pedagogies, through the hosting of courses and the organization of workshops of various kinds.
Hosted by the HES SO VS, today three entities are integrated in the Fabulle; FabLab Sion, L'Atelier Jeune, Energy Living Lab.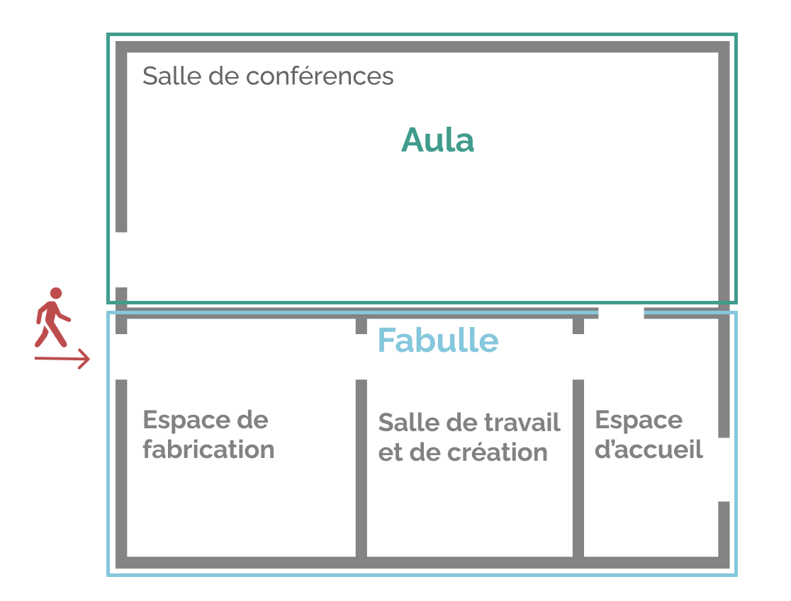 The Fabulle space includes different work spaces that serve the different partners of the project: 
1x reception area (flexible) to inform the visitor of the project. Ideal space for listening and sharing.
1x work space with screen and beamer for projections (modular).
1x manufacturing space with professional machines available for prototyping, experimentation of ideas.