The Innovation Booster Living Labs for Decarbonisation is proud to announce that 8 new Innovation Teams have been selected by our Innovation Committee and will receive funding to develop their ideas in energy efficiency, mobility, circular economy and digitalisation. These Innovation Teams are all committed to co-designing solutions to impact decarbonisation in Switzerland. Discover the ideas selected for funding for on average CHF 18'000 each by the committee. 
The teams funded in the first part of 2022 are: 
Fresh Water Farms
Sustainable Mountains
Smart Ski Resort
Automated carbon footprint for SME's
Freespace
Washing and reuse of wine bottles
To know more about these ideas and projects, I let you find our news on the subject in our previous blogs.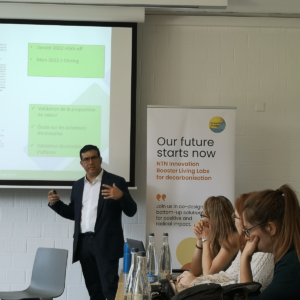 Rallye Multimodal – One of the obstacles to the adoption of low-carbon mobility is the lack of knowledge about transport. It is not easy to get on a cargo bike for the first time. And if you want to use public transport, you have to take the time to discover the network map. The multimodal rally is a fun way to support companies in their transition to low-carbon mobility.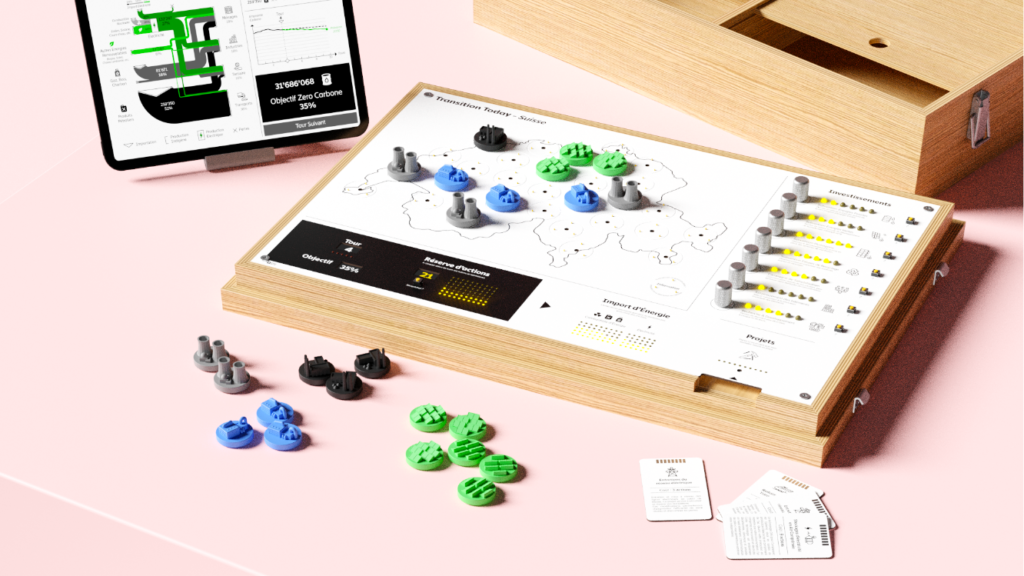 Transition Today is a phygital tool that helps students, citizens, public authorities and companies to understand the energy transition's challenges in a playful, collaborative as well as interactive way.
The game makes you play as the person in charge of Switzerland's energy policy. Your goal is then to achieve the best possible energy transition in the time available and to reduce the amount of CO2 from energy consumption as much as possible.
InSituStreTech – Carbon Capture and Storage (CCS) technology is a mitigation opportunity for climate change issue. After capturing and transporting the carbon dioxide (CO2), storage in deep geological formations is considered the most technologically mature solution among the various existing options. To enable successful CCS projects, the InSituStreTech project is developing a new and innovative in-situ stress measurement technology specifically designed to function within the harsh environments encountered in deep underground.
Publicellar – Publicellar wants to create innovation in universities where sustainable practices & behaviour are institutionalised in universities related to energy use, CO2 emission. It is a concept that would enable students to be part of the decarbonization process in their university.
Blocsy – Blocsy is a 'loops within loops' circular approach to furniture. We aim to build local partnerships through the whole value chain that utilities the timber waste stream of several industries to keep our tree-based materials in the loop in several cycles before being composted-
#Playtheway – Our idea is to make children's way to school playful and consequently to decrease the number of children who go to school by car accompanied by their parents. The goal of our project is to encourage children to develop good habits from an early age. We would like to develop a first prototype on a street in Sion.
TEDD – Open Energy Kiosk –With our « Energy Kiosk » we communicate the vision, visualize data, enable citizens to participate, and accelerate the energy transition fulfilling the federal governmental requirements for Swiss communities.