The City of Fribourg launched a series of workshops uniting colleagues from different fields to work together on the Climate Plan and Sustainability strategy. The first workshops were designed in an interactive way with the help of gamified tools and will be followed by the participatory program engaging citizens in the process of the future strategies' development and validation.
This spring our team of Energy Living Lab@HES-SO –  Anastasia Ponomareva, Laura Minisini, and Lucas Délèze – had great pleasure participating in the first workshops as facilitators. We had a chance to be introduced to a serious game PostfossilCities developed by UCS and EMPA and to co-facilitate two enriching interactive workshops together with Markus Ulrich, Patrick Oldendorf, and Noemie Dick exploring paths to the post-fossil future.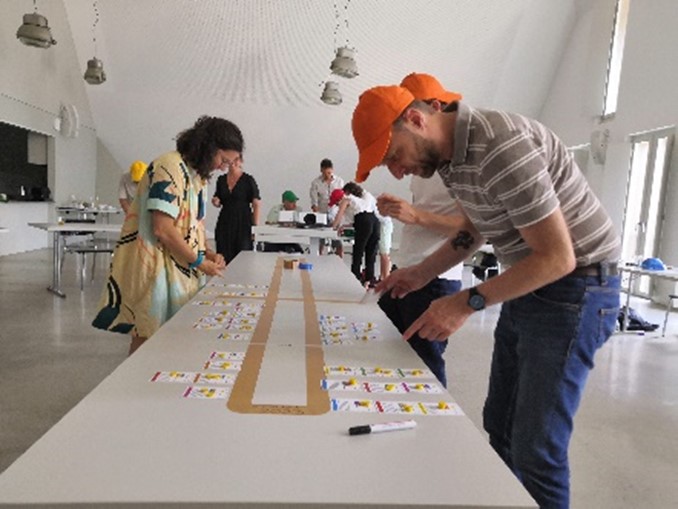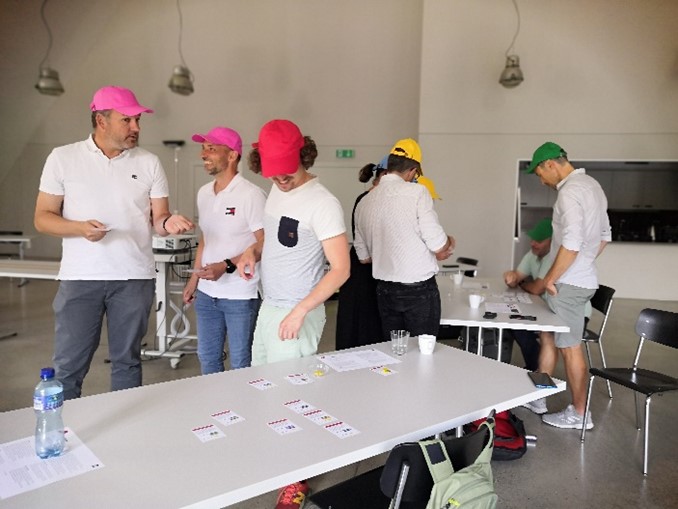 Game description and key highlights
PostfossilCities is a computer-aided simulation game that provides an experimental space for envisioning a climate-neutral economy. In a collaborative environment, teams representing different actors in the urban area were invited to work together to propose actions that will move us forward to climate neutrality.
Our team firmly believes in the power of gamification for learning and engaging actors in energy and climate transition. The workshops not only allowed us to discuss the city's climate and sustainability challenges but also provided a platform for fruitful exchanges and skill application, all in pursuit of co-creating a more desirable future.
Over 30 participants from various city departments actively participated in the sessions.
Seven groups collaborated through three rounds in each workshop, generating a common strategic vision.
A whopping 100+ action cards were proposed by groups during the workshops.
We extend our gratitude for this collaboration and wish the city of Fribourg great success in the future development of the Climate Plan and Sustainability Strategy. We also wish all the best to UCS in developing serious games for people and sustainability.
Let's continue to pave the way towards a carbon-neutral future together!