News on the first event supported by our program in 2023. It took place in the form of several workshops in Neuchâtel. The goal of the program IDEATION is to use collective intelligence to find solutions to sustainability issues and problems in the region.
The project teams succeeded in bringing together many citizens and experts from the Neuchâtel region to:
exchange on their problems,
understand the context of these problems,
analyze the needs of their personnas
and finally imagine and test potential solutions.
The partners for the event:
1st Workshop : Kick-off and problem Identification
Collectively, the participants will identify all the environmental problems that they face in their daily lives and that they wish to address through the program. for this, the "problem tree approach" will be used. the objective of the workshop is for the participants to understand the mechanisms that drive us to action.
The objective of this program is to collectively develop solutions to accelerate the ecological transition through open innovation.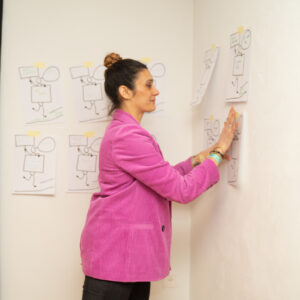 2nd Workshop : Problem selection
The group have selected the problem(s) they wanted to address. Once the problem has been established, the participants have discovered different tools that they used, in particular the business model canvas, in order to fully understand what societal entrepreneurship and experiential innovation are. They also worked on empathy and understanding the needs of each person in the ecological transition.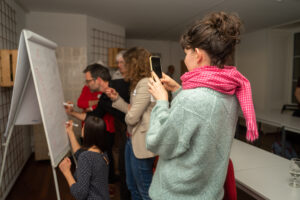 3rd workshop: development of solutions
During this third workshop, the participants will be guided to apply the 3rd phase "imagine" and the 4th phase "prototype" of design thinking. in this third workshop, the diversity of the group makes sense, because it allows to share and multiply complementary visions and ideas. the idea is to approach the problem and the solutions from all angles and points of view
4th workshop : conceputalisation of the solution
The last phase of the thiniking design, the "test" phase, was applied as well as the "improvement" phase so that the solution(s) could best respond to the needs and problems identified. This last workshop is the culmination of the journey through which the participants will be able to concretize the project with the idea why not to carry it further. "a dream you dream alone is only a dream. a dream you dream together is a reality.